In the far southeastern state of Germany's state of Bavaria is a beautiful natural lake, Königssee.
When we arrived to the lake, we found a huge parking lot that was thankfully not all that full. We've heard this place can get extremely busy, so we sighed a breath of relief.
We walked by the little tourist shops towards the lake shore…
and I again contemplated the purchase of some traditional local costume (j/k…although I would like to see Jared in some of these shorts).
We purchased round-trip boat tickets to the furthest stop on the lake, Salet (one hour in distance). You can buy slightly cheaper tickets to some closer stops—but we knew we wanted to see all the lake had to offer. So, we purchased a family ticket (includes up to 3 children) which cost us 41 Euros.
Departures leave about every 15-20 minutes, and we boarded a sweet little electric-powered wooden boat with a host of other European tourists. This lake is noted as the cleanest lake in Germany, and they are determined to keep it that way by prohibiting gas-run boats!
We were able to nab the back row, which allowed us a great view and the chance to take some photos.
Within the first 20 or so minutes our boat slowed, and a gentleman played a flugelhorn out of the side of the boat, and the rest of us listened to hear the sound echo off the sheer rock walls that surround the lake. Apparently it can be heard to reverberate up to seven times! 
After about 35 minutes we disembarked at St Bartholomä where a 17th Century Baroque-style Roman Catholic pilgrimage church still dominates the shoreline.
We took a long walk on a nature trail and enjoyed a small park as well.
We followed a trail that ran alongside the water, until we realized that we were pressed for time and didn't have all day to dilly-dally (plus, the boat line was getting long)!

We boarded the boat again, and continued down the lake to the last stop, Salet. We discovered that despite some European's disdain for children…some are still quite friendly!
At Salat we exited and started a nice walk/hike on a groomed path towards the beautiful Lake Obersee, nestled into the mountains. The pristine Lake Obersee  is 8 kilometers long, and can be crossed by foot in the dead of winter—but it comes with risks. You can drive to this lake via a different route, and apparently some motorist in 1964 drowned in his VW Beetle while trying to drive over the ice. The car wasn't discovered until 1997, under about 300 feet of water!
The walk/hike takes about 30 minutes (if your kids keep at a decent clip),and is not strenuous. The kids enjoyed scampering on rocks next to the trail, and we were fortunate enough to get a family photo when some Asian tourists walked by and offered to take some photos. More tourists from their group walked by, and they took more photos of us on their personal cameras. Click –click-click-click!!  20 photos taken for their personal photo albums!  It had us chuckling.
We continued on the path, and the end of the rainbow saw the reward of our journey–a gorgeous lake snuggled into a tight mountain valley all on its own. We waited our turn while the Asian tourists took a gazillion photos of each other, and then sent our kids out to the little hut on the water for a photo. They asked if they could take a photo with our girls, first.
I then asked one of the Asian tourists if she would take a photo of our family, which she happily did. The other members of her group once again pulled out their own cameras and started taking more photos of our family. Our new photographer and her pals began directing us, fixing the girls' hair, and snapping away like we were in a photo shoot.
Shutters snapped over and over, and 100 photos later (I'm not joking) we stepped off the water and the tourist group finished up and headed out on the trail ahead of us.
We made the return trek to the boat dock, where the other tourist group was still waiting–and we all boarded the small vessel when it arrived (the last one of the day—just in time!). It was packed this time–and our girls were sandwiched in between some Europeans and Asian tourists. The Asians all sat there, oohing and ahhing over our redheads and blondes. One was very friendly, and began talking to us. She said her group was from Hong Kong, and she took a lot of interest in visiting with our girls.
Suddenly, I discovered Ella almost in tears. It turns out that she had found a Euro on the hiking trail earlier, and while sitting she had let it slip out of her hands. The girl just around the end of the bench from her then found it (not knowing Ella had dropped it), and was beaming with happiness (just as Ella had an hour earlier) with her newfound treasure. The lady from Hong Kong noticed this exchange, and began fishing around in her bag for a treasure to replace Ella's smile. She emerged with a mucket, a tiny little zippered compact case with cushioned sides, but a flat center. It would be perfect to hold a coin or two, but not much more. Ella was elated…which then brought Maiya's attention to the fact that she had just been left out of the exchange.
The lady glanced at Maiya, realizing her oversight, and then she looked back at her large group of friends who had been watching our kids the entire ride, anyhow. Suddenly, all the ladies in the group whipped out their bags and began searching for something (anything!) that could satisfy the yearning look in Maiya's eyes!  I let out an audible laugh as they began passing Maiya sealed snacks from their home country! Gifts included a sealed dessert (that was yucky!) and even a bag of dried ramen noodles that were flavored with seasoning (not intended to be cooked–it was simply a dried noodle snack)!
We said our goodbyes at the dock, and left with smiling faces and our hearts full of joy from strangers who made some little girls' day.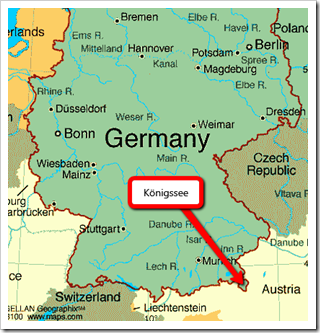 What a fantastic day we will not soon forget!  
You can see more photos from our adventure by following us on Facebook: